The newest release from HBO Max it already has a date set and promises to entertain and inform astrology lovers that for a long time it was seen as a subject outside the curve and even taboo. On December 2nd, we were invited to participate in the virtual press conference with the presenter Angelica, who runs the program astral journey beside the astrologer Paula Pires and the digital influencer Vitor diCastro who answered a few questions about the production. Check out!
In a kind of talk-show, in each episode that addresses a sign of the zodiac, Angelica receives guests who talk about their lives and careers, alongside co-hosts Paula Pires and Vitor diCastro. Over the course of the episode, they revisit moments of life and, in parallel, analyze the performance of the respective sign in the outstanding moments that passed. Altogether there are 12 episodes with an average duration of 45 minutes. Remembering that it debuts on the 21st on the HBO Max platform.
I consider astrology to be a cool tool for self-knowledge. With it, people seek to understand the reason for things. – Angelica
The show is really cool, it refers to an aesthetic that is well influenced by astrology and if you watched the Netflix production, ASTROLOGICAL GUIDE TO BROKEN HEARTS, you'll see some very interesting similarities. The Brazilian production has a very attractive dynamic, as in each episode, two famous people are interviewed and in common, both are of the same sun sign. Initially, they are presented individually when they talk about the past in which they recall moments of their personal trajectory and after this brief introduction, Paula Pires analyzes the birth chart of each one, bringing some explanations about these moments that may have been guided by the action of the sign.
The booth that represents the present is the moment when both celebrities meet and from there, exchange cards about the main characteristics of their lives and their signs, which is for one and not the other and at that moment, the Vitor brings the characteristics of the sign in a very explanatory, lively, fun way. He's used to making jokes about the topic on networks like TikTok. Even Eva, Angelica's youngest daughter, became an expert in astrology after seeing his videos. Finally, we go to the space that represents the future where each one will have to choose an area from which they hope to know if it is suitable for plans or if it is better to wait and Paula will talk about the paths and astrological movements that should occur further along with based on the area chosen by the guest.
As an astrologer I have to be careful when I see people. There are some who are more willing to know their shadow than others. – Paula Pires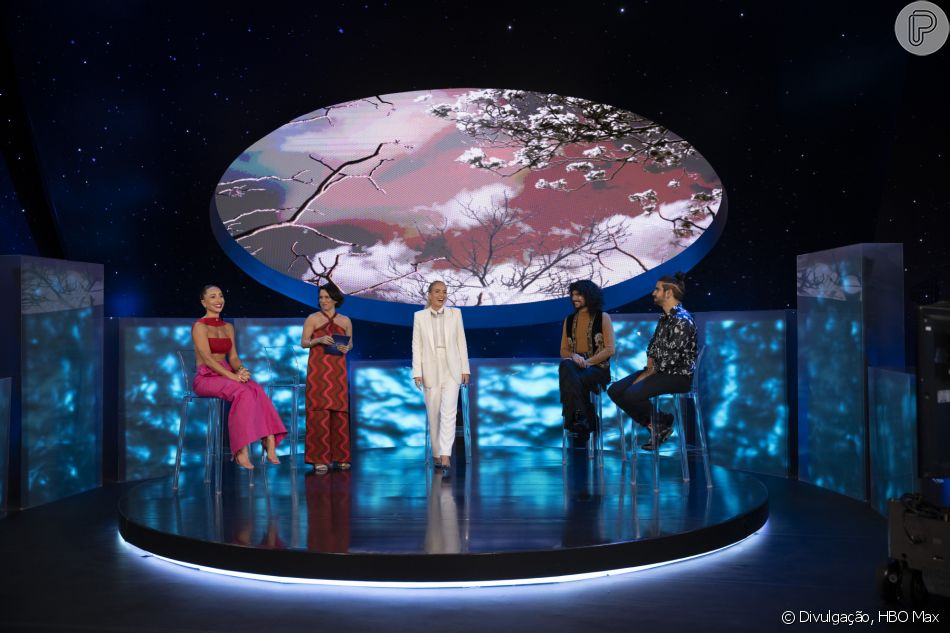 The program will feature names such as Sabrina Sato, Xuxa, Caio Castro, Monica Marteli, Liniker, Cléo and others. It is a bold selection that shows the plurality of each sign and how it manifests itself in people. The coolest thing is that the production has good moments, some exciting like the Cancer episode and funnier ones like Aquarius. The audience will have a good laugh. The settings and looks are breathless. Production, in its aesthetics is impeccable.
The presenter Angelica commented that she feels blessed to still act in front of the cameras. She, who after 25 years leaves TV and goes on a new adventure in streaming, shows that she continues with the timing Perfect. Furthermore, she highlighted that Astral Journey is one of the coolest projects she has ever done and that now she sees herself more mature and more confident to risk new journeys. Angelica ended her permanent relationship with Globo in 2020 and started being hired for a certain job. In his last year on the channel, he headed Simples Assim and, in early 2021, launched Cartas para Eva on GloboPlay.
Despite being a TV bug, we are living through the change of entertainment and media. Audience gains more options and so do we for being able to show our artistic vein. After more than 40 years of TV, I think it's fair to try other things. – Angelica
The program arrives on December 21st and brings powerful lessons that help us to center our minds more and guide our ideas better. It is very interesting to see a product like this being offered by a streaming and casting of charismatic presenters who understand what they are talking about.