Os filmes baseados em quadrinhos têm ganhados diversos tons para diversos gostos, inclusive os filmes que a princípio eram considerados infantis, hoje possuem diversas opções agradando a todos os públicos, com alguns deles voltados ao público mais adulto como Logan, Deadpool, Joker and The Suicide Squad. Com o sucesso desses longas, esse tipo de produção pode passar a ser mais frequente no nosso cotidiano, confira cinco personagens que poderiam ganhar a sua versão para adultos.
Read too: Resenha | Novo Esquadrão Suicida #1
Solomon Grundy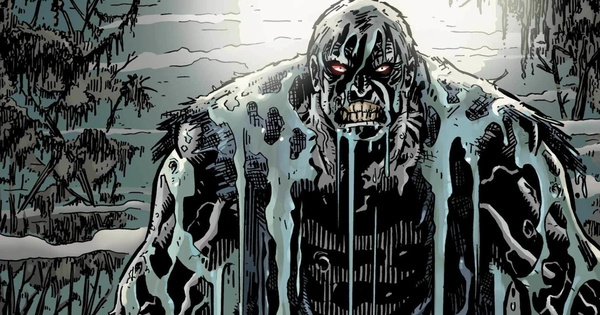 Imagine um longa que misture Máfia, Trabalhadores explorados, pessoas em busca de um sonho e terror. Solomon Grundy é o personagem com esse potencial, a reencarnação de Cyrus Gold é muito mais do que um enorme zumbi com super força. Quando criança, os pais de Cyrus se mudaram para Gotham em busca do sonho de se tornarem rico, porém assim como a maioria das histórias da vida real, o projeto da família não deu muito certo, o pai do jovem teve que aceitar um emprego nas docas de Gotham onde era frequentemente mau tratado.

Desiludido com a realidade longe da ideal, Senior Gold (pai de Cyrus) descontava a sua raiva constantemente no garoto com agressões e xingamentos, cansada de ver aquilo, a mãe do jovem o abandonou. Tempos depois o jovem foi atrás de seu pai e viu ele morrer na sua frente, a partir dali o garoto prometeu que um dia se tornaria rico como o seu pai sonhava, e um dia ele encontrou um misterioso homem que jurou a ele muito dinheiro, uma vez Cyrus jurasse lealdade para ele até sua morte.
Cyrus se tornou um assassino, e matou sua própria mãe para se vingar por ter sido abandonado quando criança.
Em uma determinada ocasião quando enterrava uma de suas vítimas no pântano, ele foi atacado por pessoas que estavam ali para vingar uma de suas antigas vítimas, e durante a ação o personagem comete suicídio quebrando assim o contrato que fez quando era criança.

O corpo de Cyrus foi engolido pelo pântano e ficou lá por 50 anos, depois do período ele voltou sem nenhuma lembrança de sua vida com o nome de Solomon Grundy.

Motoqueiro Fantasma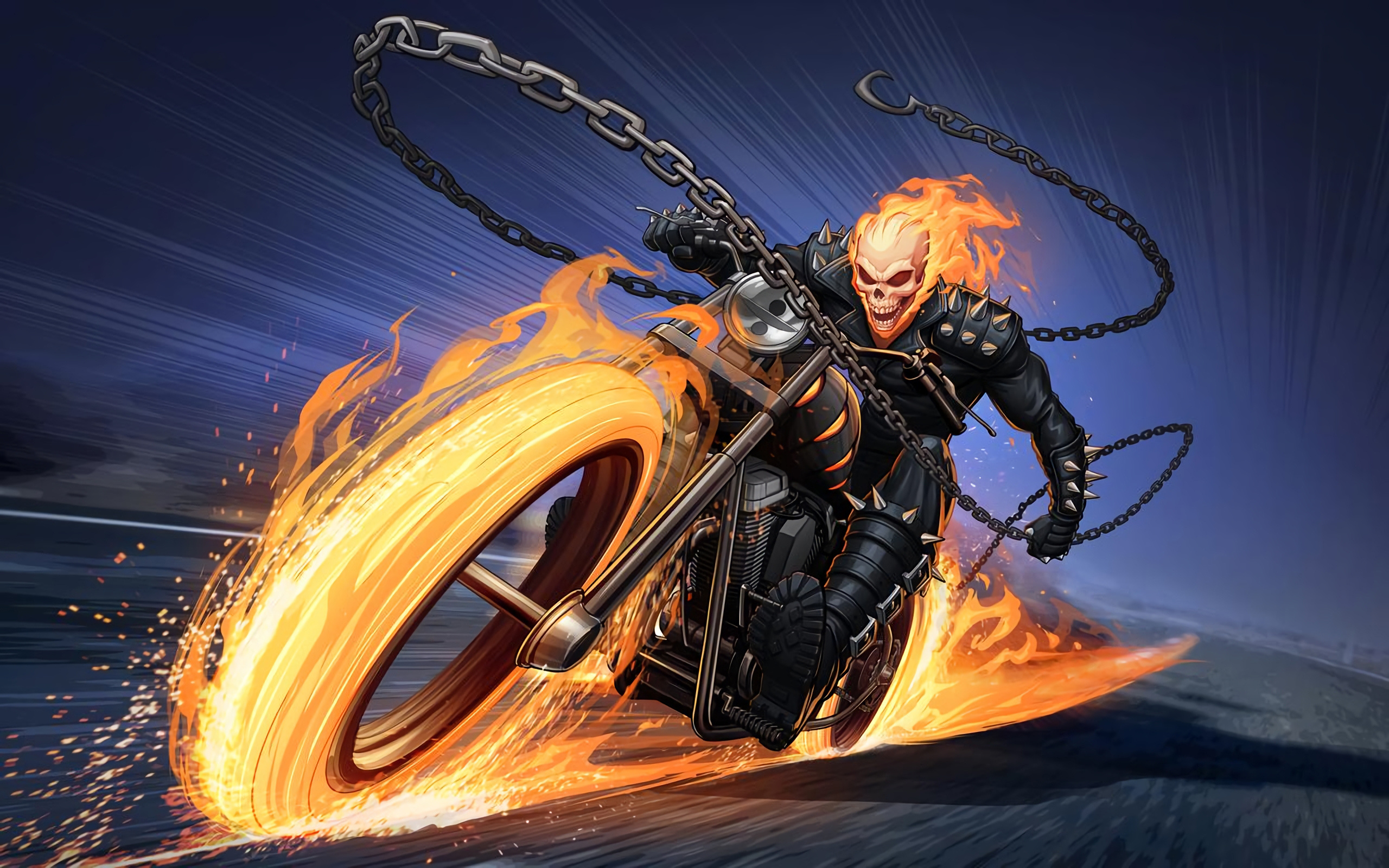 A alcunha de Motoqueiro Fantasma at Marvel já foi assumido por diversos personagens diferentes, e esse alcunha é adotada pelos personagens que tem o seu corpo possuído pelo demônio Zarathos o espirito de vingança.
O personagem já teve dois filmes no passado produzidos pela Sony, Where Johnny Blaze foi interpretado por Nicolas Cage, e uma aparição em Agent's of shield with Robbie Reyes (Gabriel Luna), porém apesar do personagem possuir essa carga sombria, o filme não aborda de maneira violenta a ponto de ser classificado para maiores.

Na essência das histórias do personagem em sua grande maioria dos vilões do personagem são demônios, além disso há também o olhar da penitencia, momento em que o Motoqueiro é capaz de fazer com que a vítima sinta a mesma dor que causou a alguém, se encaixaria perfeitamente em um filme voltado para ação e terror psicológico.
O Máskara
O Máskara se popularizou com o filme e desenho dos anos 90, e talvez a visão do grande público seja essa que foi mostrada nessas obras, de um personagem mais brincalhão extremamente voltado ao humor com as suas caretas, porém nos quadrinhos a história do personagem é um pouco diferente.
A primeira diferença está ligada ao artefato, ao invés de uma máscara nórdica do 5, na história original o artefato tem origem na África. As mudanças estão também na personalidade, nos quadrinhos o Maskára é ainda mais violento com as suas vítimas e possui um humor extremamente ácido e sádico, seria o personagem ideal para uma comédia sanguinária ao melhor estilo Deadpool e O Esquadrão Suicida.
Jennifer Blood
É impossível pensar em quadrinhos voltados para o público adulto sem lembrar de Garth Ennis, dentre as criações do artista estão quadrinhos como The Boys and Preacher. Outra criação do artista é Jennifer Blood, uma dona de casa dedicada a sua família, mas que a noite se torna uma vigilante implacável contra o crime, os quadrinhos da personagem é desenhada pelo brasileiro Adriano Batista e poderia gerar um bom filme de ação ao melhor estilo Tarantino.
Punisher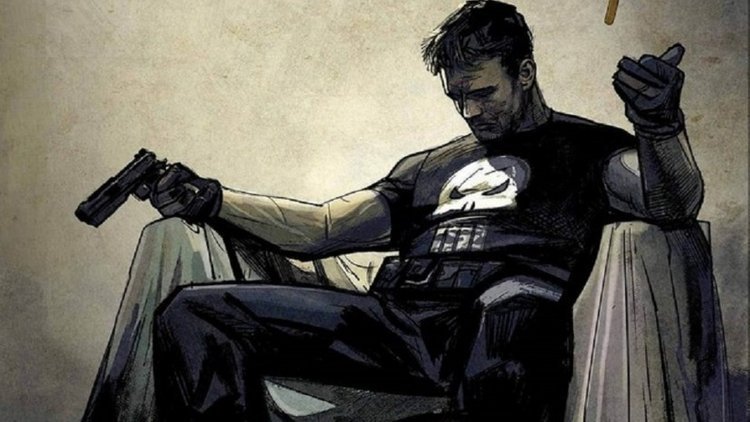 O personagem é sempre lembrado quando o assunto é esse, e não poderia ficar de fora dessa lista, o Punisher já teve algumas adaptações audiovisuais, a mais recente na série produzida pela Netflix, porém após o cancelamento o personagem caiu no limbo.
Levando em consideração essa nova fase da Marvel onde o estúdio parece estar proposto a se arriscar mais em suas narrativas, seria um bom personagem para essa abordagem, e levando em consideração algumas especulações que apontam a volta de Charlie Cox how Matt Mudrock na Marvel, poderia ser realizado o mesmo movimento com a volta de Jon Bernthal.