The newest feature produced by Atom Egoyan 'Guest of Honor' which will be released exclusively on digital platforms on October 15th, was screened at the Venice Film Festival in 2019, was written and directed by Egoyan and will be available on Claro Now, Amazon Prime Video, iTunes / Apple Tv, Google Play and Vivo Play. A feature that presents a synopsis with a simple plot, but which reveals itself as a profound film, marked by great secrets and interesting twists, with some slight discrepancies.
The way the film is constructed, its editing, is interesting and manages to hook the viewer. The production starts at the end, and is narrated in a very peculiar way. Until the middle of the film, we don't know much of the story because it only gives you fragments of the truth at random and in this puzzle, the spectator tries to assemble the pieces in a way that makes sense and deducing possible situations that fit the plot. The work has several well created plot-twists, within a cohesive narrative construction and with a very well written script.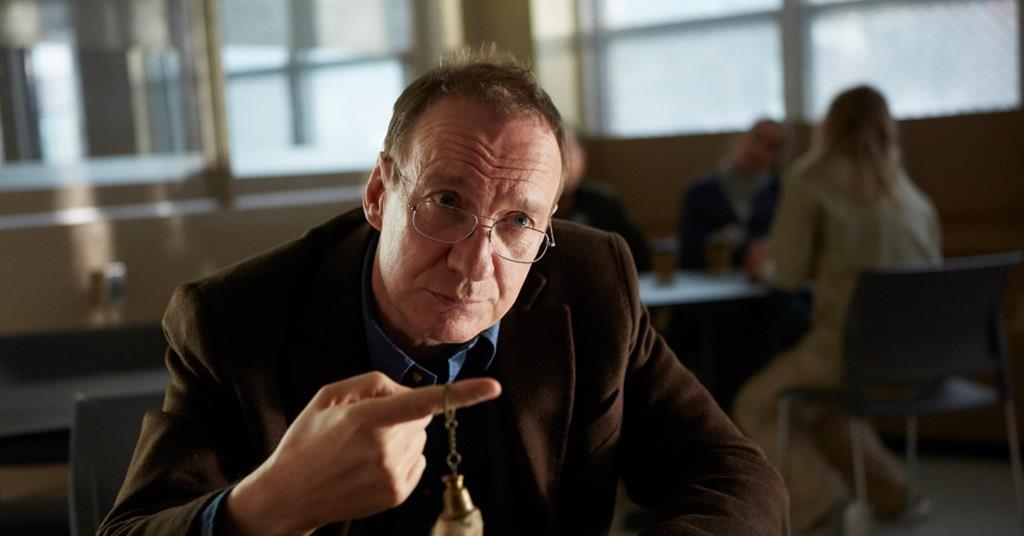 Director and screenwriter Atom Egoyan, seems to have a special taste for features that address past mistakes with a touch of injustice and explore the morality of his characters and in a way, he got both directing the direction and the script that escapes the cliché right, but at times we have the feeling that we are going off the rails with some inopportune and fruitless opportunities. But still, it's a story that presents enough to be understood.
The main character Jim, played by David Thewlis (Harry Potter) managed to convey in her exquisite performance affection, concern, despair and tranquility. He worries a lot about a man's reputation, a person. It takes time to build, to acquire a good reputation and in a matter of seconds everything falls apart and as the film progresses, we see him trying to rebuild the one of his daughter who was arrested due to a harassment charge. We were able to capture every emotion felt by the character Jim right through to the end. An interesting detail is that he owned a restaurant before becoming an inspector of health surveillance – he has the power to destroy other people's businesses, sometimes he does it and sometimes he doesn't.
There are few performances in the film, but all are good. The protagonist's daughter, Veronica (Laysla de Oliveira), also delivers a deep character who oscillates between emotions and we think she doesn't care, but when we get to know a little more of her, we understand some embarrassing issues. She is a music teacher who is in jail for a crime she didn't commit and deliberately allowed herself to be convicted in order to punish herself for something that happened in her past, as well as punishing her father for something he did to his mother, who was ill at the time.
The other characters are secondary, but with outstanding performances and we can highlight the actors Rossif Sutherland and Alexandre Bourgeois, who have intriguing stakes in the story and manage to deliver their scenes perfectly well – here's a caveat, what happens to Sutherland's character? It evaporated. I missed an outcome for him. Another interesting character is Father Greg, played by Luke Wilson that shows good acting. Something interesting and curious is that what happens is due to the vision of a single character, that is, we know something always his way, we have no other source to refute what is being passed, because the "narrator" character believes that it's like that and period.
It's a movie that plays with several "scenarios". We have the restaurants and the recitals/ presentations that are beautiful. The feature's soundtrack mixes with the soundtrack in the film and this makes the feature a true explosion of good taste in the musical aspect. Everything is harmonious, joyful, exciting and with an untouchable delicacy. It's nothing too wide open or too invasive, but harmonious and balanced guiding us through the emotions we should feel. Another positive point is the framing of the characters, which are normally closed, but which gradually open up and expose the hidden sides of each character.
The photography is beautiful and at times blinds us to so much beauty and delicacy and in other situations it goes hand in hand with the soundtrack making some scenes very moving and striking. The feature covers interesting topics, but in a subtle way. The viewer needs to pay attention to the details, because it's between the lines that the film develops.