Last week we did the Top 5 Romance Books for passionate readers, this week we're going to do the reverse. See the 5 best books to let you sleep a few nights:
Duma Key - Stephen King
Of course, there had to be a Stephen King at the top of the list. Duma Key is one of those controversial books by the author, where a lot of people love it and a lot of people don't like it because, according to them, they are "very still". The book has a good dose of horror at the end and I think the narrative is delicious.
Synopsis: A terrible accident at a construction site tears Edgar Freemantle's right arm and hand off and shuffles his memory and mind. Anger is just about all you have left as you begin your painful recovery. The marriage that gave birth to two wonderful daughters suddenly ends and Edgar begins to wish he hadn't survived the injuries that almost killed him. His psychologist suggests a "geographical cure", a new life away from the twin cities of Minneapolis-Saint Paul and the company he built out of thin air. And he suggests that Edgar also returns to the habit of drawing. He then exchanges Minnesota for a rented house on Duma Key, an island of extraordinary beauty and strangely underdeveloped off the coast of Florida. There, he hears the call of the sun setting in the Gulf of Mexico and the tide shaking the shells on the beach - and draws. A visit from Ilse, his dearest daughter, encourages him to abandon loneliness. He meets a friend at Wireman - a man who is reluctant to reveal his own wounds - and later on Elizabeth Eastlake - an elderly woman whose roots are rooted in Duma Key. Edgar begins to paint - sometimes feverishly - and his talent combustion turns out to be both a gift and a weapon. Many of his paintings have a power that cannot be controlled. When the ghosts of Elizabeth's past begin to emerge, we discover the danger that her surreal paintings pose. By revealing the tenacity of love, the risks of creativity, the mysteries of memory and the nature of the supernatural, Stephen King writes a novel that is both sublime, captivating and frightening.
The Rise of the House of the Dead - Lemos Milani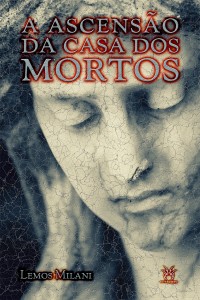 Synopsis: It was in July, during a family trip, that the real feeling of fear arose. Only three people and a house will show you, reader, that evil does not choose a situation to act. Forget reality, erase the barriers of logic. Space and time are just an illusion. Why did three out of eight people experience unimaginable horrors in a building that never showed any disturbance? Julieta, Santiago and Lindsay wanted, above all, to know the answer. But how to live knowing that events were gaining power on a dizzying scale? How long could the mask of innocence be purposely maintained? Morrigan Mansion. A beautiful building built on mountainous land, with a striking character, placed on a carefully worked terrain. Get to know it, penetrate the most isolated corners, explore every bit of the garden, so you will discover much more than just bricks and concrete.
Canyon of Fear - Clive Barker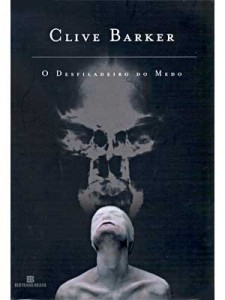 Synopsis: The Canyon of Fear is an unparalleled book: a relentless and irresistible description of Hollywood and its demons, told with a raw style and the narrative power that transformed Clive Barker's books and films into world phenomena. Hollywood made Todd Pickett a star. Time, however, is taking a toll on you. He no longer has the perfect face from the previous year. After poorly performed surgery, Todd needs a place where he can hide for a while, while the scars disappear. Wanting to be momentarily forgotten, he settles in a mansion in Coldheart Canyon, a corner of the city so secret that it is not even on the maps. Tammy Lauper, president of her fan club, arrives in the city of Los Angeles determined to solve the mystery of Todd's disappearance. Once there, discover secrets about Coldheart Canyon: the "List A" spirits of deceased Hollywood stars who came to participate in orgies in the canyon…
Damnation - Marcus Achiles

Synopsis: In May 1734 Taubaté was a besieged and terrified village. Every Friday, its residents repeated the same disturbing ritual as the previous weeks, burying burned bodies found in the woods. An intolerance comparable only to fear in the face of a hidden and invincible adversary soon pitted settlers and soldiers against the Indians sheltered in nearby villages. For believers, however, that piece of land and its three thousand and a few souls were a new Sodom, condemned by God to be consumed by the flames. It is in this pandemonium of fanaticism, fury and violence that the most accursed of men reaches Taubaté, pursued by the greatest of enemies and guided by an angel. He is Diogo Durão de Meneses, a plantation man who was denied the much-desired death four years ago. An outsider, destined to face a being who defied all reason and faith - and who, in the following centuries, would be immortalized in the imagination of a people. DANAÇÃO is not just a novel that transports the reader to 18th century Brazil. In its pages they are more than day-to-day life inside an inhospitable colony, with their customs faithfully portrayed. The book is also a gateway to another dimension, in which imaginary beings - who centuries ago inhabited men's fears - create life. And where Evil leaves the sermons of the priests and becomes tangible and unforgiving. DANAÇÃO seeks to give Brazilian folklore unprecedented contours, combining the purest fantastic realism with the true dramas of blacks, whites and Indians in a time of uncertainty and trial.
Nightfall - Stephen King / The Black Cat and Other Tales-Edgar Allan Poe
I put 2 books in the first place today, because I think there is no better horror than short stories. And these two masters of terror have the best and most troubled tales that exist.
At nightfall- Stephen King's storybook
Synopsis: "In this collection of 13 stories, we see a master of suspense at ease with his stories and clearly enjoying himself… This satisfaction is present in the brilliant details and in the virtuosity easily identifiable in his stories. No tiring formulas or shortcuts. " - Charlotte Observer

 The Black Cat and Other Tales- Book of short stories by Edgar Allan Poe.
Synopsis: It brings together seven of the most significant horror and supernatural stories created by the American Edgar Allan Poe, considered one of the masters of the genre. In the short story "O Gato Preto", one of the most famous of the author, alcohol and drink are responsible for a series of frightening crimes, in a sequence narrated in order to arrest the reader from the first to the last page…